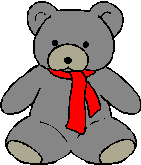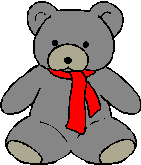 Baby Time
The Family Enrichment Program Infant Curriculum
---

The Baby Time Infant Curriculum was designed to be used with infants ages one to twelve months old and their caregivers. The curriculum was developed by the Family Enrichment Program Educational Team, comprised of Child Development Specialists, Family Advocates, Occupational Therapists, Speech and Language Specialists, a Public Health Nurse and an Early Childhood School Psychologist. It is available in English and in Spanish. Some English activities are directly translated into Spanish, while some social games and songs are from the Spanish culture. The activities in the curriculum are designed to capitalize on how a baby's daily routines can serve as the basis of learning throughout the day. Thus, activities are centered around wake-up time, mealtime, and bath time, as well as around special playtime, talking time and cuddling time routines. In acknowledgement of how important parent/child interactions are to the unfolding of an infant's development, the universal baby games, which take place in all cultures, are highlighted. The universal baby games include social interactions which involve bouncing, lifting, clapping, gentle tickles, body part play, peek-a-boo and tell me a story games. The importance of music for learning is also highlighted, as the parents are encouraged to regularly sing to their babies. Specifically, a series of familiar lullabies are taught to the parents.

Parents enter and leave the infant groups throughout the year as their children are referred and as they reach 12 months of age. Therefore, there is a core curriculum which repeats monthly. The core curriculum includes a series of familiar social games, which are repeated weekly, as well as the introduction of new social games throughout the year. Special playtimes each month include play with squeak toys and rattles the first week, play with blocks and cups the second week, play with busy toys the third week, and play with stuffed animals the fourth week. Special communication times are also highlighted each month. The communication times include face-to-face interactions, the creation of a language environment, the importance of songs and rhymes, and the introduction of baby books. Sixteen baby sign gestures are also introduced each month. Four signs are presented each week, which focus on people, requests, foods, and toys. In addition, a month of infant massage techniques is presented. The weekly massage techniques focus on massaging a particular body part, including baby's legs, arms and hands, stomach and back, and face.

After the activities for the infants are complete, the parents move to a special parent education class. First they are provided with a snack accompanied by a homemade baby food suggestion. Second, they receive a health tip from the nurse and have an opportunity to ask health related questions. The health tips focus on well childcare, baby nutrition, baby safety and adult health. Third, the parents make a homemade toy out or recycled fabric scraps, metal, paper, plastic, or wood. As they are making the toy they discuss ways in which they can use it to facilitate child development. Finally, during the parent education portion of the infant group, time is set-aside for parents to create baby scrapbooks while they enjoy the support and friendship of other parents. The scrapbooks feature photographs of their own babies taken by the staff.

Vital to the implementation of the curriculum, is staff members who respect each baby's individuality and developmental agenda, as well as each parent's cultural background and unique parenting style. Thus parents are supported throughout the group as they learn to read and respond to their baby's cues. Parents also learn that if they or their baby need a break from all of the activity, it is okay for them to choose the level of participation, which is comfortable for them. Just as parents strive to teach their infants, it is hoped that parents also learn that their infants have much to teach them.
---
The BABY TIME Curriculum was developed by the ECHO Family Enrichment Program Staff

Alice Feder Kusmierek, Ph.D., School Psychologist
Julie Balis, M.A., Speech/Language Pathologist
Diane Collier, M.A., Child Development Specialist
Kitty Cunningham, MSW, Social Worker
Jane Dwyer, M.A., Child Development Specialist
Judy Gray, Nurse Practitioner
Carman Igyarto, Registered Nurse
Geralyn Johnson, M.A., Child Development Specialist
Nancy Kuglin, M.A., Child Development Specialist
Yolanda Villagomez, Translator/Bilingual Family Advocate
Veronica Woods, Registered Occupational Therapist

With Special Assistance From:
Maura Arevalo, FEP Parent/Child Care Assistant
Mary Campbell, Child Care Assistant
Lupita Lopez, FEP Parent/Child Care Assistant
Keisha Nobles, Secretary
Lucy Orozco, FEP Parent/Community Advocate
Arcelia Sanchez, FEP Parent/Community Advocate
Carolyn Scott, FEP Parent, Child Care Assistant



---
Riverdale Annex 150 West 137th Street Riverdale, Illinois 60827

visitors to this page:
low interest credit card