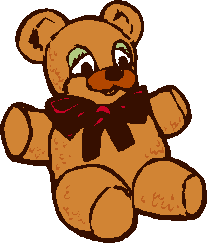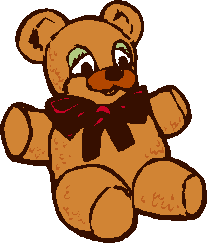 Developmental Assessment
Birth to Three Sequenced Team Assessment Resource (Star)
"The Sooner We Start, The Farther They'll Go"
---
Fostering an optimal developmental outcome in each child is one of the goals of the Family Enrichment Program. In order to foster optimal development, staff and parents need to first understand each child's individual developmental strengths as well as areas that need to be developed. The best way to learn about a child's development is observe the child during a variety of play and care giving situations and to interview the parents. The Family Enrichment Program staff utilizes the Birth to Three Sequenced Team Assessment Resource (STAR) to guide them in their understanding of each child's current development.
A transdisciplinary team of professionals with extensive experience working with a birth to three population developed the STAR. The team included an educator, pediatric nurse, occupational therapist, physical therapist, psychologist, social worker, speech/language pathologist and vision diagnostician. To develop this guide, the team members completed a thorough review of assessments in each of their specialty areas as well as a review of the current global developmental assessment tools available and then synthesized the information using a collaborative format. This guide was developed to be process oriented and functionally applicable to a wide range of settings encountered by infants, toddlers and their families. To that end, no specific toys or materials are necessary to utilize this guide. Rather the guide should be adapted to each child, family and practitioner's specific settings and needs.
Use of this guide will not provide any specific scores. Rather, it is suggested that assessment findings be reported in a descriptive fashion, and when appropriate, each child's development should be reported within age ranges. The STAR is broken into the following age ranges: 0-3, 3-6, 6-9, 9-12, 12-15, 15-18, 18-24, 24-30, and 30-36 months. Furthermore, this guide is divided into the following domains: social/emotional, cognitive/play, language comprehension/production, oral motor/feeding, fine motor, gross motor, vision/hearing, and health/physical growth.
It is always important to understand the development of each child in the context of the child's health/medical history, social and environmental experiences as well as within the context of the family and culture. Knowing a child's developmental history and current developmental skills will enable the practitioner and family to foster the child's optimal development. Before we know where to go, we must first know where we are.
---
Alice Feder Kusmierek, Ph. D., School Psychologist
Kitty Cunningham, M.S.W., L.C.S.W., Social Worker
Judith N. Gray, R.N., M.S., Pediatric/School Nurse Practitioner
Mary Hanson, M.S., Vision Diagnostician
Gayle Jazo, R.P.T., Physical Therapist
Janet Cilella Meyer, M.S., C.C.C., Speech/Language Pathologist
Kathryn Reithal-Makeever, M.S., C.C.C., Speech/Language Pathologist
Jennifer Rosinia, M.Ed., OTR/L, Occupational Therapist
Karen Sullivan, M.S., Technical Assistant
Gayle Pierce, Desktop Publisher

---


---
Riverdale Annex 150 West 137th Street Riverdale, Illinois 60827