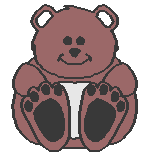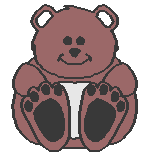 Music
Infant and Toddler Curriculum
---
The Family Enrichment Program staff believes that music fosters child development and enriches the educational experience for the young child. The rhythm of music is related to the cadence and rhythm of language and thus enhances the development of communication skills. Music also fosters creativity and gives children an opportunity to develop motor coordination and social interaction skills. In addition, researchers have found that exposure to various types of music facilitates the development of cognitive skills in that the mental processes involved in spatial reasoning are also involved in the performance of musical tasks.
Daily musical activities, including singing, dancing, clapping, chanting and playing musical instruments, are incorporated into both the infant and toddler curriculums. Children are exposed to some familiar songs each week when they come to the center for playgroups. In addition they are exposed to novel musical experiences weekly. These experiences often include the introduction of new songs sung to familiar tunes, presented as a model for how parents can make up a song with any theme and sing the song to any tune. In the infant play groups, parents sing to their children and the children are exposed to clapping games every week. In addition, an auditory play station is set up with baby musical instruments. Each week the toddlers sing old and new songs and learn to chant and clap to songs and rhymes. Toddlers have opportunities to play a different musical instrument related to the theme of each playgroup lesson. Instruments for toddlers include bells, clackers, xylophones, toy pianos, tambourines and maracas. Also, the staff uses some homemade toys such as water bottle shakers and birdseed filled canisters. Musical instruments are also used to help children make transitions in groups. In addition a set of musical instruments is available to the children during their free play time each week.
Background music from many different genres is also used to set the tone for each playgroup and to enhance group movement experiences. Background music selections are thematic and vary from week to week. Types of music may include classical music, country music, hip-hop music, jazz music, salsa music, etc. We believe it is important to expose children and parents to many different types of music throughout the year. Music is one of the ten things every child needs, so parents are encouraged to incorporate a wide variety of musical experiences into their children's lives daily.
---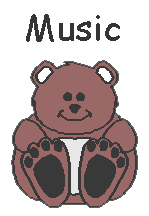 ---
Riverdale Annex 150 West 137th Street Riverdale, Illinois 60827