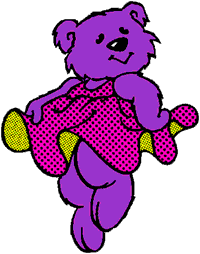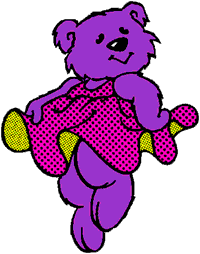 Parent/Infant Inclusion
---
The Individuals with Disabilities Education Act (IDEA) guarantees that children with disabilities have access to free, appropriate public education as other children and are to be served in the least restrictive environment. It is only logical that this be applied to our youngest children, too. By building bridges between the Illinois State Board of Educationís Birth to Three Programs and the Department of Human Services Early Intervention Programs it is believed that this can be accomplished.
The Family Enrichment Program staff approaches inclusion in the most comprehensive way, by focusing on best practices in early childhood education. This approach works because the best practices of working with young children also apply to working with young children with disabilities. Thus, the goal of inclusion is to improve the quality of the entire infant and toddler curriculum. When this happens, the needs of every child are represented and there is not a specific need to focus on specialized information that applies only to children with disabilities. Inclusion does, however, require an individualized approach, which recognizes the unique strengths and needs of each child in the program. At times, minor adaptations and modifications are made to meet the needs of specific children. The Family Enrichment Program staff believes that it is important that all children develop in key domains, learn to master their environments, acquire and use problem-solving skills and build social competence. The staff also recognizes that all infants and toddlers learn by participating in play activities that are challenging and interesting and that children learn from each other. In the Family Enrichment Program we believe that parents are their childrenís first and best teachers. Thus the facilitation of parent/child interactions serves as the cornerstone of the entire infant and toddler curriculum.
The ECHO Family Enrichment Program and the ECHO Parent/Infant Program collaborate to provide inclusive playgroups for infants, toddlers and their parents in our community. Groups are balanced to include children with a wide range of abilities. An early childhood team that includes professionals who are certified to provide Developmental Therapy, Speech Therapy, and Occupational Therapy facilitate the groups. We believe the playgroups offered by the Family Enrichment Program provide an ideal setting for all infants and toddlers to experience success as they grow and learn together. It has been our experience that everyone benefits from inclusion.
---


---
Family Enrichment Program
ECHO Joint Agreement
150 West 137th Street
Riverdale, Illinois 60827