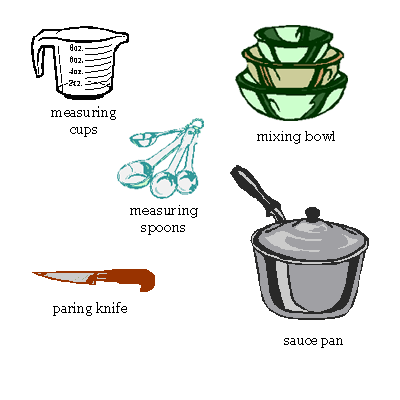 1 (20 ounce) Pineapple with juice, crushed

2/3 cup Sugar, white

1 (8 ounce) Cream cheese, softened package

1 cup Apples, unpeeled, diced

1 (3oz.) Jell-o lemon flavor

1 cup Celery, chopped

1 cup Whipped topping, thawed
Step 1 Boil the pineapple and sugar 3 minutes, in a medium saucepan over medium heat.
Step 2 Mix in the lemon gelatin mix, stirring until dissolved.
Step 3 Stir in the cream cheese. Remove from heat and allow to cool 10 to 15 minutes.
Step 4 Fold the apples, celery and whipped topping into the mixture.
Step 5 Transfer to a 9 X 9 inch square pan.
Step 6 Refrigerate 4 hours, or until firm.

DESCRIBE THINGS

The Jell-o and pineapple are yellow.

GIVE DIRECTIONS

Stir the apples.

ASK QUESTIONS

Do you like the cream cheese?
SEE
Look at the yellow pineapple.

HEAR
Listen to the celery cruch.

TOUCH
Poke your finger into the cream cheese

TASTE
Taste the sweet pineapple.

SMELL
Smell the apples.